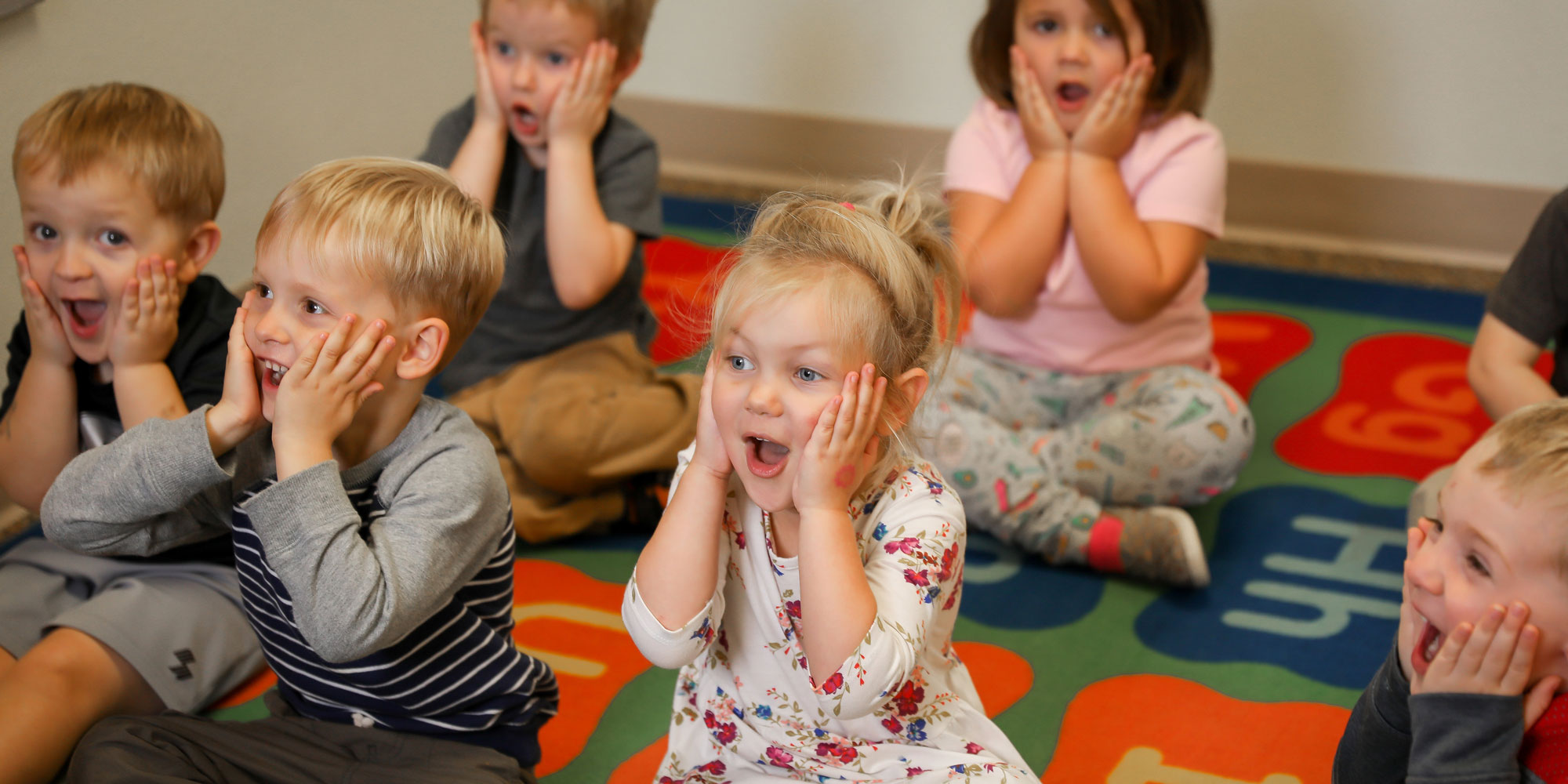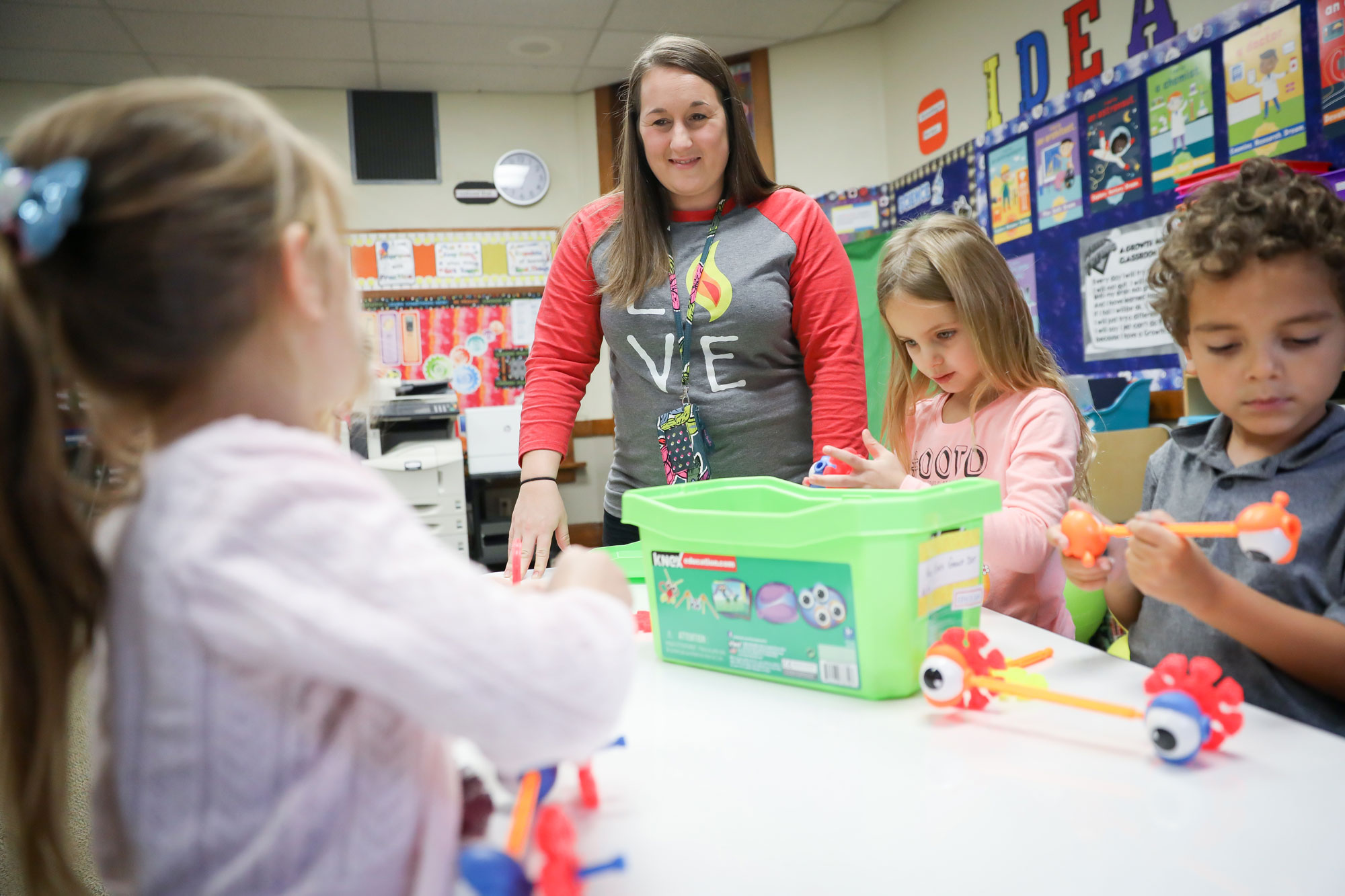 St. Michael's Preschool program is designed to give students an academic foundation on which they can continue to build as they grow and learn. Each day includes both formal and informal lessons covering all academic subject areas.
Teachers will employ a variety of teaching strategies such as songs, rhymes, and movement activities to engage children during learning times. Students will have the opportunity to take concepts learned and put them into practice during teacher-planned and prepared learning center activities. We believe that Preschool age children learn the best while "doing". With this in mind, we work to give children hands-on practice in a fun and supportive learning environment. Students will be encouraged to be an active part of their own learning, and teachers will strive to meet each student's personal and academic needs on an individual basis.
Preschoolers at St. Michael's benefit from taking part in our special classes, each week includes time for Music, Art, Library, Gym, and Computer classes. Integrating technology into our Preschool classrooms is an ongoing goal of St. Michael's Preschool. With carefully planned educational goals in mind, children are granted access to both our classroom iPads and the school's computer lab.
If you would like more information please contact us.