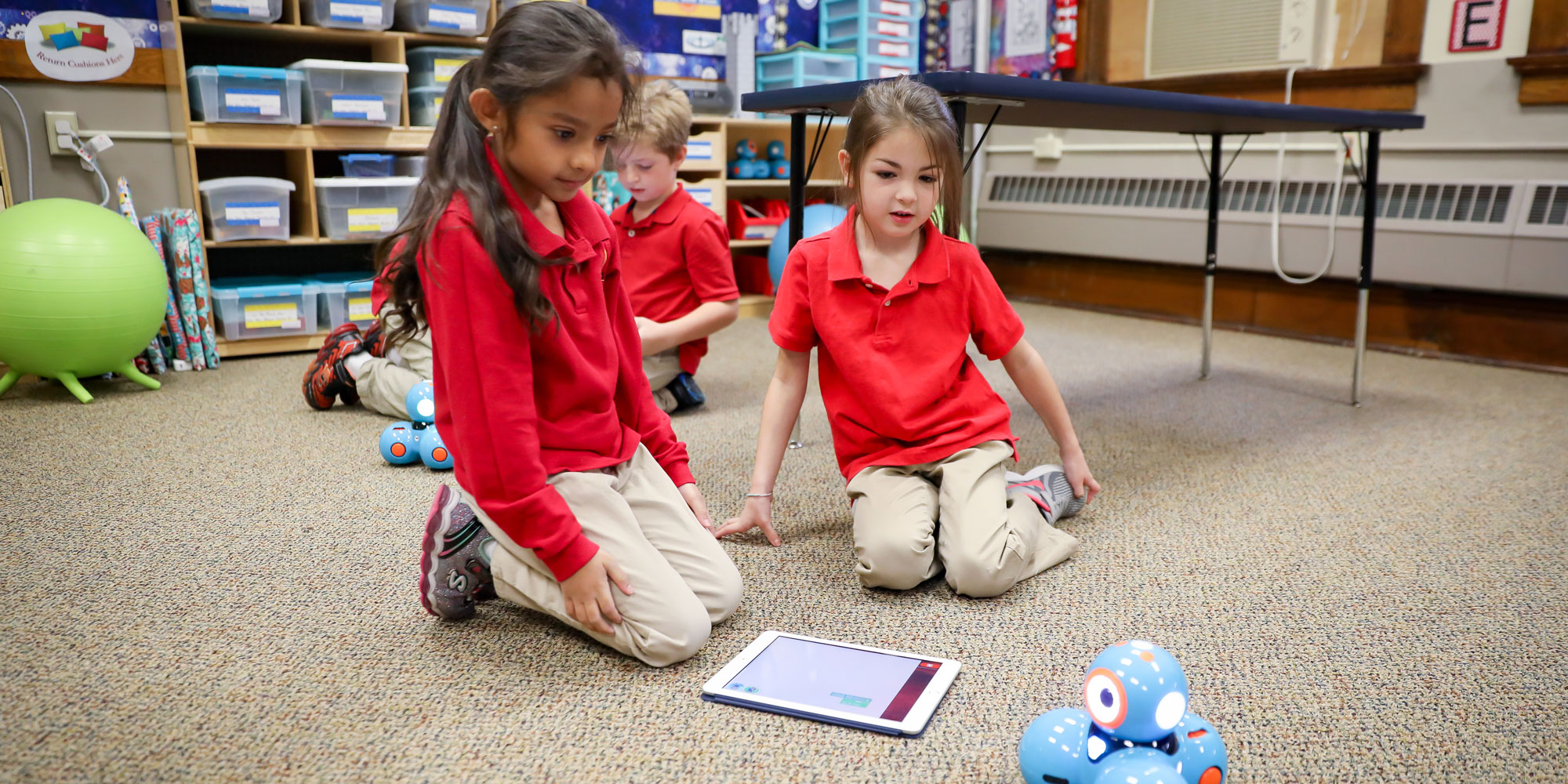 Learning at St. Michael's Catholic School
St. Michael's Elementary School is a fully accredited Elementary School through Cognia. We offer a faith-based academic preschool (pre-kindergarten) through Grade Five. St. Michael's belongs to the parish and serves the young people of Grand Forks and the surrounding communities. St. Michael's Elementary School is a member in good standing of the National Catholic Education Association and the Department of Public Instruction.
St. Michael's School strives to promote a Christian atmosphere of learning in which all students develop themselves academically, spiritually, emotionally, socially, and physically. St. Michael's School is committed to providing a foundation of faith in the Catholic tradition, and in fostering an environment in which students and staff will be free to experience the presence of Jesus Christ in their personal lives.
St. Michael's is a student-centered school. It recognizes its responsibility to prepare students for the future. We understand the unique needs and characteristics of young children and use teaching methods and strategies to meet those needs.
St. Michael's promotes a close working relationship among students, staff, administration, family, and the community by recognizing the need of these groups to interact through mutual support, respect, and cooperation.
St. Michael's School is an environment that was created so that education can happen anywhere in the school setting. A St. Michael's education addresses itself not only to the mind but also the whole person. It is an environment that recognizes that if education is to be integrated into a person's life, the school community must accept the person where he or she is. Most importantly, it is an environment created and maintained for the student.
St. Michael's is not, nor does it intend to be, just like any other school. Its responsibility goes beyond giving the student a body of knowledge, preparing him/her for a job, or developing him/her into an informed citizen, though all of these are significant and worthwhile goals. St. Michael's exists to help the student discover his/her identity as a Catholic young person in contemporary society.
Religion Class
Student prepared Thursday Liturgies
Rosary on the First Friday of the Month
Daily Advent Prayer Services
Stations of the Cross on Fridays throughout Lent
Weekly Classroom Visits by Priests
Sacramental preparation for First Reconciliation in the Second Grade and First Eucharist & Confirmation in the Third Grade.
Divine Mercy Chaplet
Penance Service